Introducing Star Wars BB-8 Droid

A little about BB-8




Meet BB-8 - the app-enabled Droid that's as authentic as it is advanced. BB-8 has something unlike any other robot - an adaptive personality that changes as you play. Based on your interactions, BB-8 will show a range of expressions and even perk up when you give voice commands. Set it to patrol and watch your Droid explore autonomously, make up your own adventure and guide BB-8 yourself, or create and view holographic recordings.

Authentic Movement: Guide your BB-8 with a smartphone or tablet

Listens & Responds: BB-8 recognizes and reacts to your voice

Holographic Messaging: Record and view virtual holographic videos with BB-8

Autonomous Behavior: BB-8 has a mind of its own - explore the Star Wars galaxy together

Adaptive Personality: Your BB-8's unique attitude and actions evolve as you interact



---
Option 1: Sphero BB-8 App Controlled by Smartphone or Tablet

---
Recent News
BB-8 was an astromech droid who operated approximately thirty years after the Battle of Endor. The droid was at one point operating in the desert of the planet Jakku. It had a domed head, similar to that of R2 series astromech droids, with the bulk of its body made up of a ball that the droid rolled on. BB-8 was mostly white, with some silver and orange on its body, as well as a black eye-piece. The droid belonged to Resistance pilot Poe Dameron, and thus was able to fit into a T-70 X-wing fighter's droid socket.

---
Option 2: Hasbro Remote Controlled BB-8 Droid

Discover the exciting stories of good versus evil in a galaxy of starships and vehicles. BB-8 is the spherical, loyal Astromech Droid of the Resistance pilot Poe Dameron. Picture new moments of adventure! This RC BB-8 figure rolls in any direction and makes expressive droid sounds as you lead him into adventure.

Star Wars The Force Awakens Exclusive Remote Control BB-8

Includes BB-8 body, BB-8 head, remote control, and instructions.

Movie-accurate appearance

Create adventures and scenes from the Star Wars Universe
---
More BB-8 Merchandise

| | |
| --- | --- |
| | All things good come in small packages, as shown by your new BB-8 Clock. His light up functions, and backlit LCD display will guide you in the right direction whenever you need it. Your new partner will never leave you in trouble. |
| | |
| --- | --- |
| | BB-8 Droid from Star Wars VII The Force Awakens 16.5" full size backpack. |
| | |
| --- | --- |
| | Sport your favorite Star Wars episode 7 character with this bb-8 baseball cap. This cap features a reflective brim, screen printing and an adjustable closure. |
| | |
| --- | --- |
| | Your little droid fanatic will love this light-up BB-8 digital watch inspired by Star Wars: Episode VII The Force Awakens. Comes in a gift box. |
| | |
| --- | --- |
| | Made of high grade plastic * Protect your phone from scratches, bump, shock and other elements in daily use * Unique design, fashionable and popular * Comfortable to hold * Lightweight, strong, ultra slim and durable. Available for iPhone 5,5s,5c iPhone 6,6 plus Samsung Galaxy phones. |
| | |
| --- | --- |
| | Bring the adorable new droid from the latest Star Wars episode home with this pillow buddy. Droid BB-8 decorative pillow adds dimension and a cute look to your bed measures 14x14" Polyester with polyester fill. Spot clean. |
---
Star Wars The Force Awakens BB8 Toy Droid

Powered by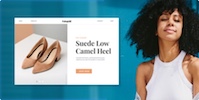 Create your own unique website with customizable templates.